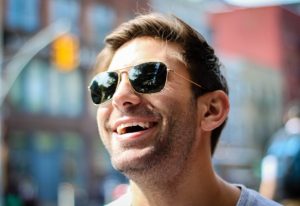 Rob Wilson is a cannabis enthusiast, educator, and entrepreneur. He is the founder and owner of MediaFi, a website dedicated to providing useful information about growing and consuming cannabis. Rob has been involved in the cannabis industry since 2018, when he started growing cannabis for personal use. He soon realized the potential of this plant and decided to turn his hobby into a business.
Rob is passionate about sharing his knowledge and experience with other cannabis enthusiasts. He created this website to provide information and tips on cannabis cultivation, processing, and consumption. He covers topics such as how to choose the best seeds and clones, how to set up a grow room, how to harvest and cure cannabis, how to make edibles and extracts, and how to enjoy cannabis responsibly and safely. He also reviews various cannabis products and accessories that he personally uses and recommends.
Rob is always looking for new ways to improve his cannabis products and processes. He is constantly researching and experimenting with different strains, techniques, and technologies. He is especially interested in the application of technology to cannabis cultivation and processing, which he believes can offer many benefits such as faster drying time, higher cannabinoid content, lower terpene loss, and reduced risk of mold and bacteria.
Rob is a respected member of the cannabis community in USA. He has been featured in several media outlets such as The Independent, USAToday, New York Times and He has also participated in various events and conferences related to cannabis such. He is an advocate for legalizing cannabis growing among the public, as well as for reforming drug policy in general.
Rob welcomes feedback and questions from his readers. You can contact him through his email address:
mediafi@gmail.com or follow him on his social media accounts:
Thank you for visiting Rob's website. We hope you find it informative and helpful. Please remember to consume cannabis responsibly and legally. Enjoy!